Connected content is valuable content.
What does OpenText have to offer?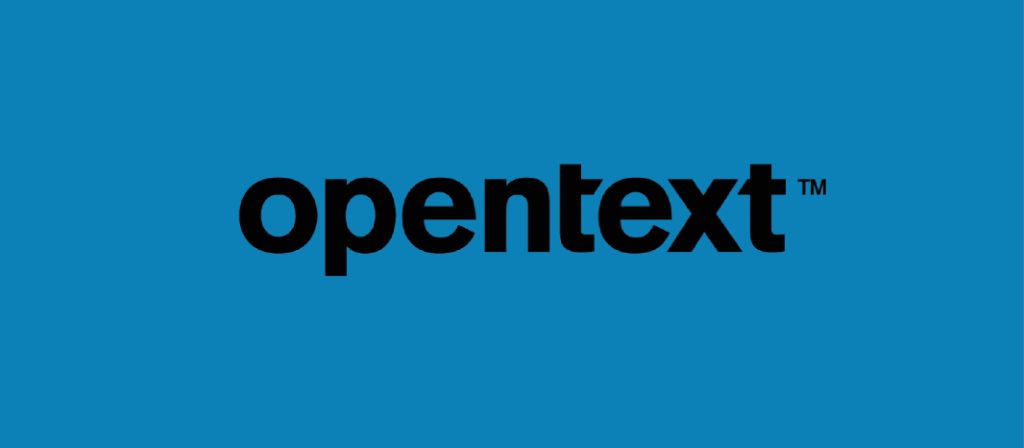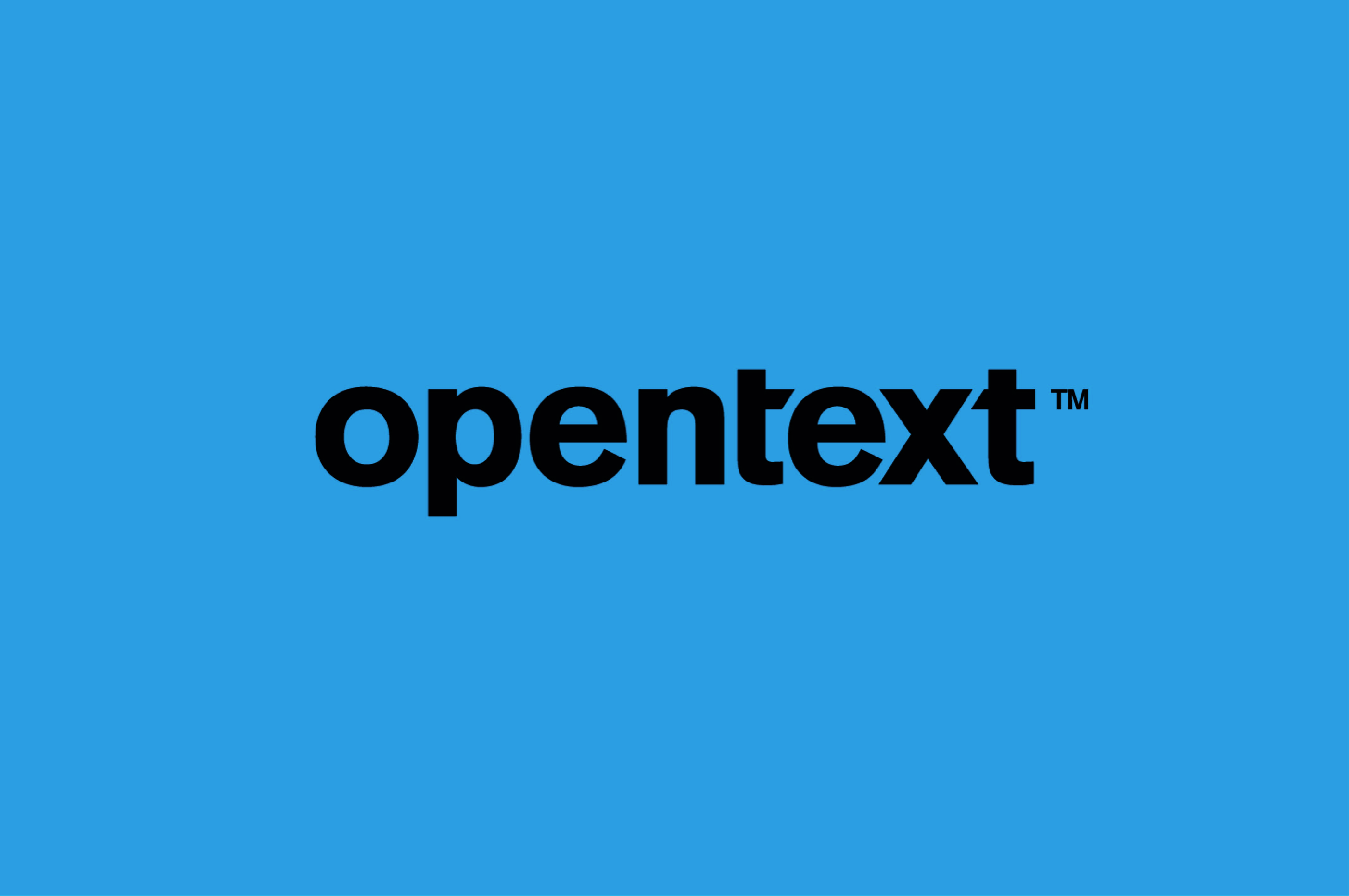 It are very interesting times in the information management market space.
We've had a couple of years where leading vendors were struggling to keep up with the pace of market demand and disrupting cloud play from Microsoft at the one hand and Box at the other. In markets which are undergoing disruptive changes, consolidation is a normal process and with the words of OpenText's CEO Mark Barrenechea: "Customers are rethinking their enterprise platforms to better compete in the age of digital", OpenText acquired Dell EMC's Enterprise Content Division and significantly strengthened its market leading position.
Is Documentum dead?
2 years ago, a lot of voices in the market were asking out loud whether Documentum was dead, but they confused the dead of DCTM with the dead of ECM. The latter was introduced by Gartner with customers demanding more flexibility and usability, leading to the new paradigm of Content Services.
At Formica, as a Content Services and Documentum expert, we've been closely following the integration of the product stack under the OpenText umbrella. OpenText invested a lot of time in leveraging the roadmaps for products like Documentum Platform, xCP, D2 and InfoArchive while integrating innovative technology like LEAP into its offerings.
Content Services is all about putting together applications that fit a specific business process. A shift to consumable services, embedded in business processes and connected applications. And when it comes to Content Services Platforms, OpenText is the undisputed market leader. It understood that EIM or ECM systems are not the leading application.
In its latest issue of the state of Intelligent Information Management, AIIM argues that the future of content is how it connects with applications, automation and AI. From its market surveys AIIM learns that over 50% of organizations think their business model could be seriously disrupted and 81% agree that digital strategy plays a key role for their organisation to run faster and keep up with customer demand. The number of systems organizations use is still increasing and yet 50% of content lives outside these systems, still!
This means there is a lot of work to do because a minority of organizations is on track delivering the content where users want to consume it. The monolithic model has been replaced, Content Services Platforms need to deliver content capabilities as needed, for each business process or application. The on-demand consumption model is carving its way through the enterprise systems and compared to only a couple of years ago, the big majority of companies indicate that cloud capabilities will play a key role in their information management solutions.
The proof of the pudding
… is in the eating and I think now, we can say that OpenText, since January 2017, has been delivering on its promises. Documentum customers can not only be assured that their existing investments are protected, they can now be explained how they can leverage their systems to deliver solutions for a digital business.
With that, OpenText defines 4 strategies for success:
1 - Differentiate in use cases for digital business
Customers need to differentiate between the need for digitalizing daily work like collaboration and communication on the one hand, or the need for digital business with demand for high-end content management capabilities embedded within business processes on the other.
2 - Invest in UI experience where users are working
OpenText has been pushing to deliver its smart UI concept with role based user experiences to the Documentum product stack delivering a modern UI experience to D2 and later on xCP, which is something existing Documentum customers have long been waiting for. Next to that it also leveraged on the LEAP innovations to deliver mobile availability of critical content, with the integration of xCP with Courier and the release of D2 Mobile.
3 - Use workspaces
To deliver value with content solutions we need to create a network of connected user workspaces which map on how people interact with content within a business process. Complex folder structures that map your organization structures don't work. Documentum's solutions for Life Sciences and Energy and Engineering have been extended and are leading the way for OpenText's high value industry solutions.
4 - Integrate with leading applications
Users want to consume content where they need it within their business process so extending content services into business applications is a good strategy to deliver high-end value. In the near future Documentum will be enhanced to unlock its content in SAP after which other business applications will follow.
How about Cloud and SaaS?
I already touched on LEAP a couple of times. OpenText further developed on the LEAP Platform capabilities under 'project Banff' named after the astonishing national park in Alberta, Canada. The result is the release of OT2, a hybrid cloud platform delivering a set of microservices, saas apps and a developer platform. It all fits the Content Services Strategy in order to hide complixity behind the scene and deliver customers a platform where they can use all features and functionality from existing products like Documentum while heavily reducing TCO.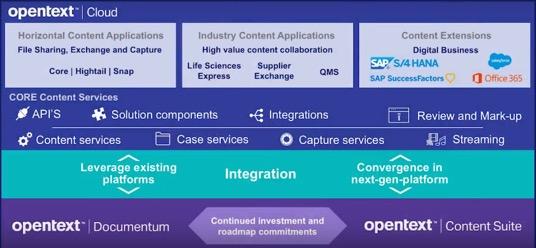 So, as a conclusion, the persistent black holes Documentum struggled with the last years, being mobile access of critical business content and a modern user experience, have been filled up preparing Documentum to take on the digital business challenges its customers are coping with.
OpenText delivers a comprehensive portfolio of Content Services Solutions and Formica is your expert partner. Connected content is valuable content! So get connected and contact us!
Contact us