Enterprise search with Elasticsearch: Breakfast session.
Activate content across your different channels and applications with Elasticsearch.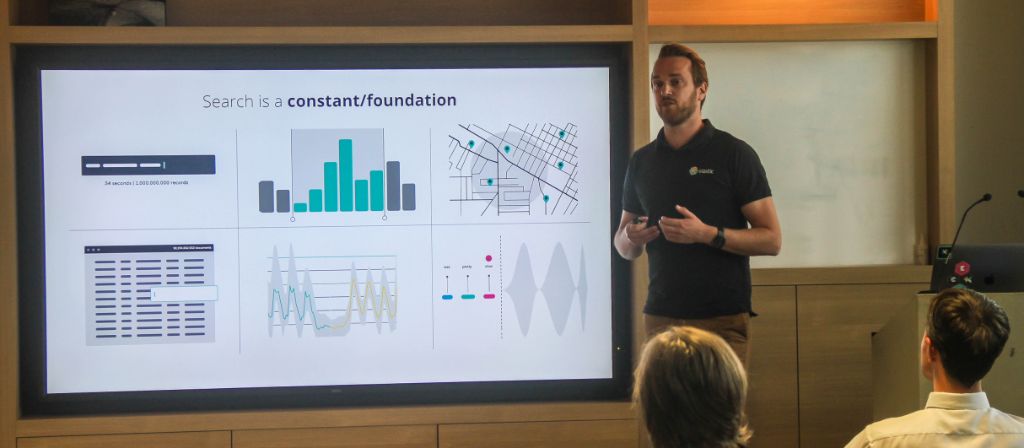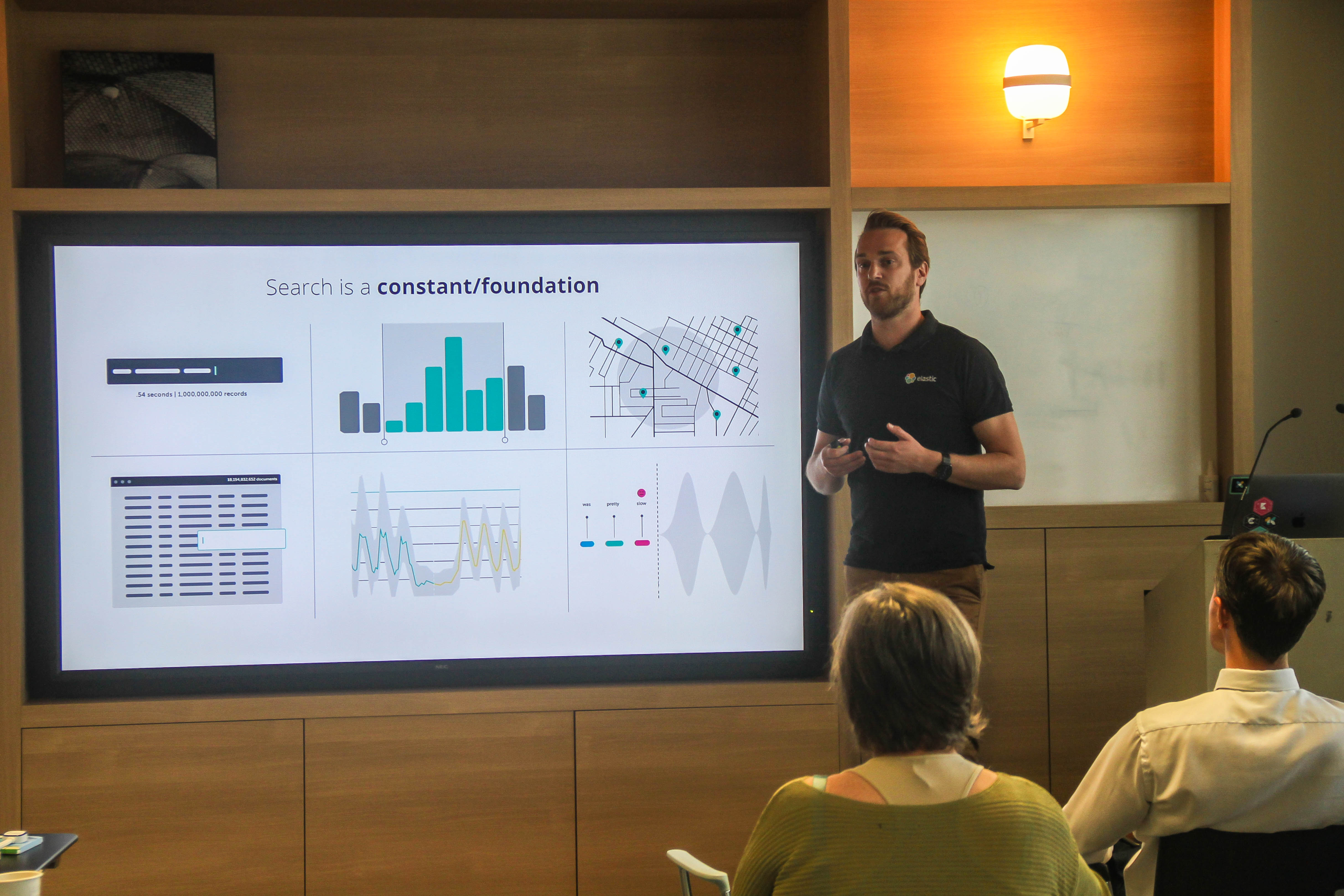 Last week Formica organized a delightful breakfast session focused on Enterprise Search and Elastic. With reference cases from the European Council and Proximus and a speaker from Elastic, it promised to be an interesting morning.
Business value of enterprise search
Our managing partner, Bart Eynatten, started the morning with some context about enterprise search. Why should you invest in enterprise search engine as an organisation?
Stating that content is everywhere is merely kicking in an open door. The multitude of tools people use on a daily basis leads to the fragmentation of business content to that extent where people get frustrated and lose valuable time. Intuitive search experiences make your content accessible and create business value.
Less frustrations leads to more employee happiness which then has an impact on your overal business performance and profitability.
Creating personalized experiences for your employees and customers by giving them exactly what they want when they need it
Reducing costs through faster/better decision-making and self-service
Want to read more about the benefits of enterprise search? We wrote a blog post about it, you can read it here.
Enterprise search solutions in practice
Formica was honored to welcome two of our customers as speakers to our breakfast session. We started with Hugo Venâncio , project technical analyst at Proximus. The goal of the Proximus project was to implement a search solution that replaced their Google Search Application that no longer met the functionalities Proximus desired.
It had to be an industry-solid and proven solution that offered transparency to the end-user and was both flexible and fast. Elasticsearch checked all the boxes and proved to be the right technology for the job. Hugo gave a high-level overview of the project architecture to ingest and migrate different content resources such as the public website, intranet and partners website. The result was a performant search solution with some additional features such as highlighting and faceted search.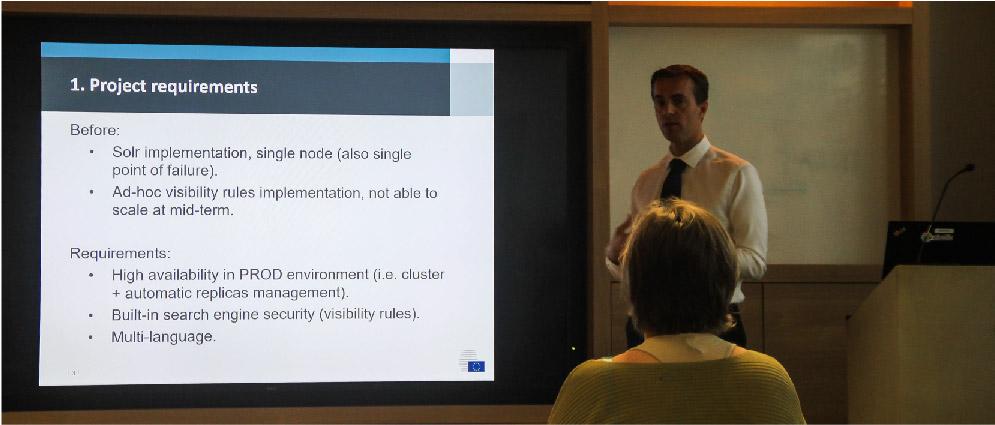 Next up was Jonatan Cortes, application coordinator at the European Council. After a successful implementation of Elasticsearch on their public website, it was time to extend it to their business platform Agora. The main goal was to improve document findability in a multilingual environment while keeping security in mind. We've worked out an insightful reference case together with the EU Council, read it here.
The vision of Elastic on enterprise search
To close our packed morning, it was Arthur Eyckerman, solution architect at Elastic, his turn to share some insights on what's on the Elastic agenda regarding to enterprise search. He started off with a broader vision on search in general with the emphasis on the importance of search analysis. Analysing your user's behavior and keeping track of the right KPI's is crucial to deliver a relevant and accurate search experience to your users.
We also got a sneak preview of the enterprise search application that Elastic is developing. We won't spill all the tea, but we definitely got excited after seeing the demo. Do you want to know more? Meet us at Elastic(on) in Amsterdam where Elastic will be presenting more about their application.
We are excited for a next session and want to thank all our speakers for bringing their valuable insights to the table!
Contact us