On March 22, 2018 Entopic organized Congres Intranet 2018. This tenth(!) edition of the yearly Dutch Intranet Conference offers visitors the opportunity to expand their knowledge about current innovative intranet solutions, digital workplace developments, collaboration trends and best practices.
The digital employee
During the keynote there was a lot of focus on the 'digital employee' who is the heart of the digital workplace. We should not underestimate the change processes that people have to undergo when confronted with new technology. In many cases it will impact the way of working and how others will do their work. That's why change and coaching processes are so important. User adoption can be successful under one condition: coaching each individual! Read our 5 tips on how to achieve a succesful employee adoption.
If you cannot draw it...
The next key note speaker made his statement clear. If you cannot draw it, you cannot design it, so you cannot implement it! There is a lot to say about that. You should always draw your processes because it makes the process visible and it is interesting to have open discussions about it with employees, partners and customers. By drawing you visualize how to improve work, collaboration and the way you do business.
During the breakout sessions many interesting speakers explained what they do and how their solutions can help you move forward to become a digital enterprise or a digital employee.
Over the past 15 years, there was a big focus on the end user experience in new on-line applications. We have to admit that it was quit a journey if we compare today with 15 years ago. The technical evolution is fantastic, the possibilities amazing!
But, there is one solution in particular that I want to focus on, because it belongs to one of Formica's core competences: 'front-end development'.
Self service front-end, future of the digital workplace
In today's online workplace it should be the bare minimum that the end user can configure his own end screen. Solutions like Workspace365 and Live Tile (demo during event) provide this flexibility. Developed on a role based system this technology can give you access to the applications you use during your daily job. But it gets even better!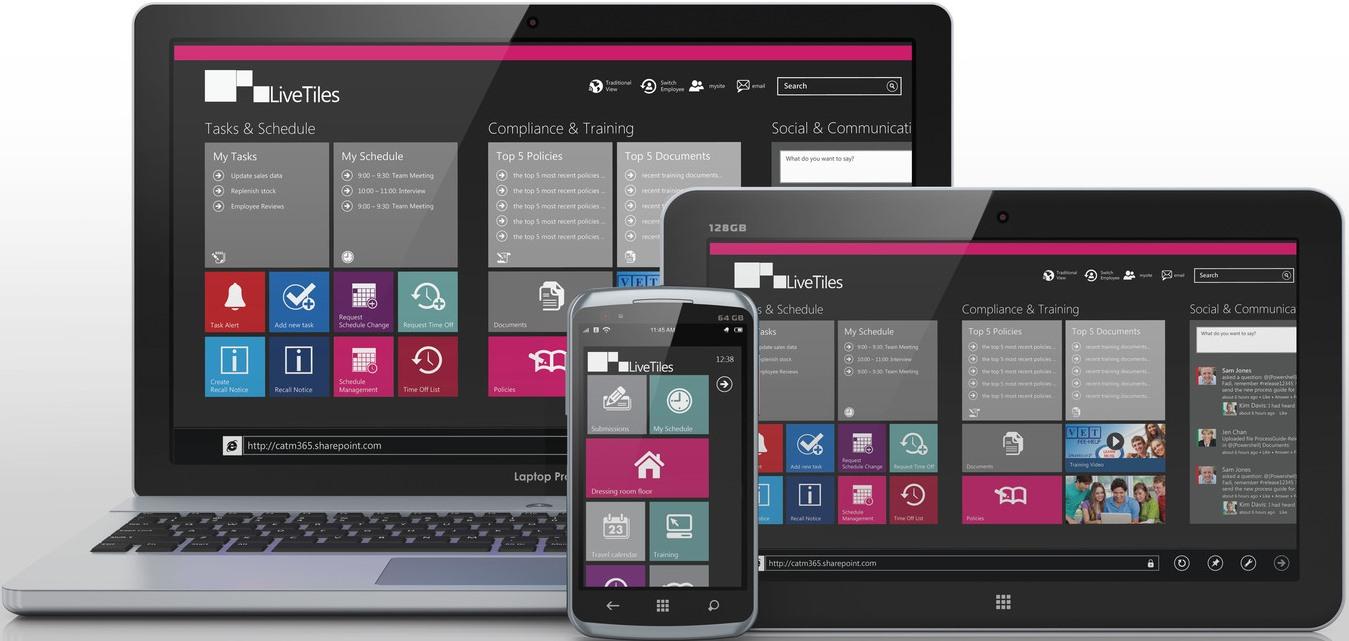 You can assign your own applications or documents in the digital workplace. The demo of Live Tile was amazing and went even further then organising your own workplace. These guys have tools to easily create your own company bots! A bot is a virtual assistant that answers the questions of users. So how neat could it be if you introduced a digital workplace including a virtual assistant that answers your questions about this workplace. A friendly colleague who is always available to help you out.
Conclusion
My conclusion after the event is that we at Formica have a good view on end user guidance by providing the right front-end layer. Good coaching of collaborators makes the difference, not only as human beings but also encouraged by our technical solutions. And that is what we do, and it is one of the reasons companies choose to work with us and believe in us.