Hyland Summit: Driving the human-centered UX with hyper-automation & deep integration.
After the incorporation of Alfresco in Hyland's portfolio, we were very interested to see what was in store to leverage the Alfresco platform to the next level. Hyland itself has several products in its portfolio and was formed around the Onbase information platform.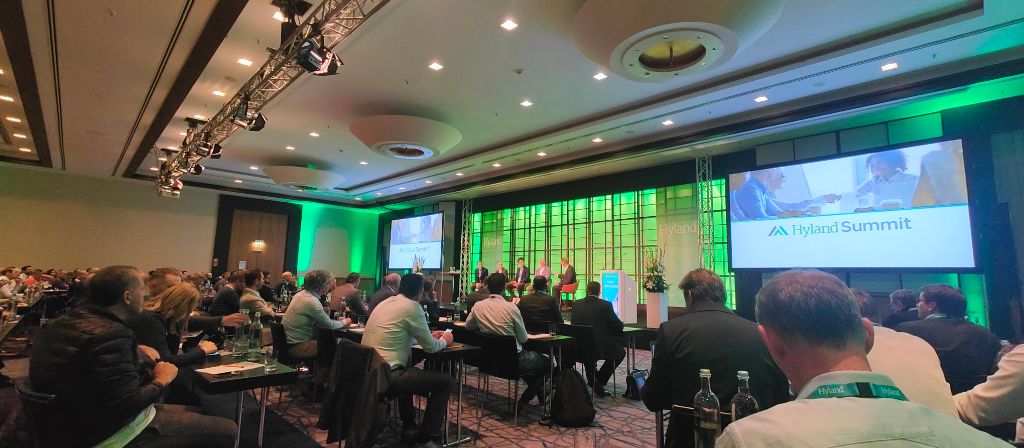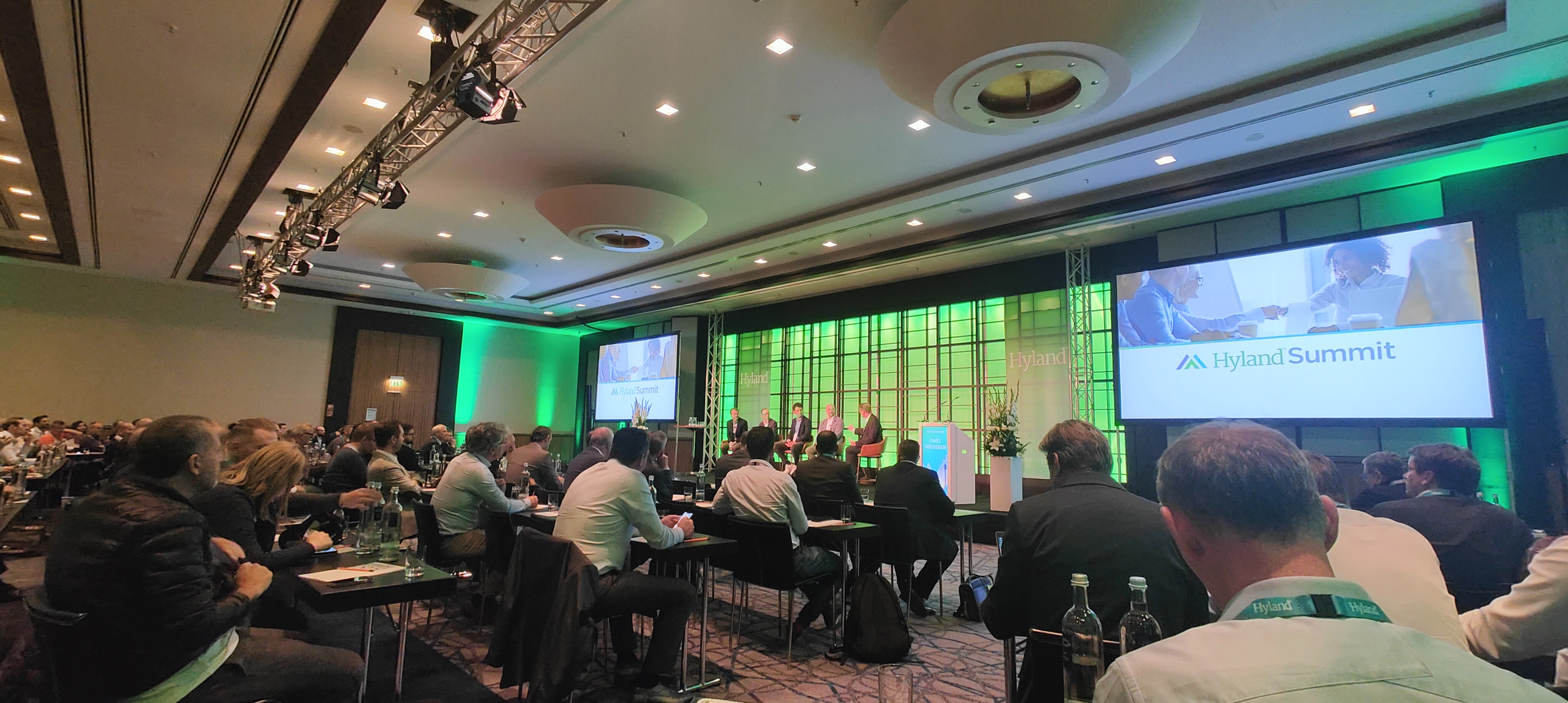 Hyperautomation
Gartner says "Hyperautomation is a business-driven, disciplined approach that organizations use to rapidly identify, vet and automate as many business-IT-processes as possible,"
Some might call it another buzzword, however, it does come with its own merit. In Hyland's case, it stands for – and is not limited to – the implementation of such things as RPA and AI to cancel out certain tedious and repetitive tasks and improve speed & reliability while being able to make better use of your human resources.
The Hyland portfolio combined with Alfresco provides following capabilities that allow you to go for "hyperautomation":
Robotics Process Automation: Hyland RPA
Business Process Management & Automation
Low code and no-code tools
AI and machine learning
Case management
Deep integration
Actually, a seemingly simple innovation, but a giant leap to the user experience as this allows users to stick to one (Alfresco) platform while using or operating popular tools like Salesforce, Oracle or SAP within your well known working environment. No more switching between apps, or worse manually copying data from one app to the other.
Next to the obvious leap in user experience, it will also help the user to be more efficient and prevent the need for extra training or even change management.
Human centered approach
A third point that will help the user experience, is the obvious constant improvement of the UI within Alfresco to make the life of the user easier and more intuitive. While beforehand the UI/UX was determined from a developer's perspective, Hyland and Alfresco are making a big effort to involve the end-users to streamline its UX.
Conclusion
Many promising innovations (RPA, low-code, AI, ML …) are available for Alfresco customers and prospects thanks to the integration in the Hyland portfolio. Obviously, we're very excited to find out more about these in the future.
Would you like us to elaborate more on this topic? Feel free to contact us below and we'll share our experiences over a coffee.
Make sure to read what Hyland has in store for Alfresco with the Alfresco roadmap
Contact us