9 trends that will shape the digital workplace.
Digitalisation is an ongoing process. What are the current trends that shape the digital workplace?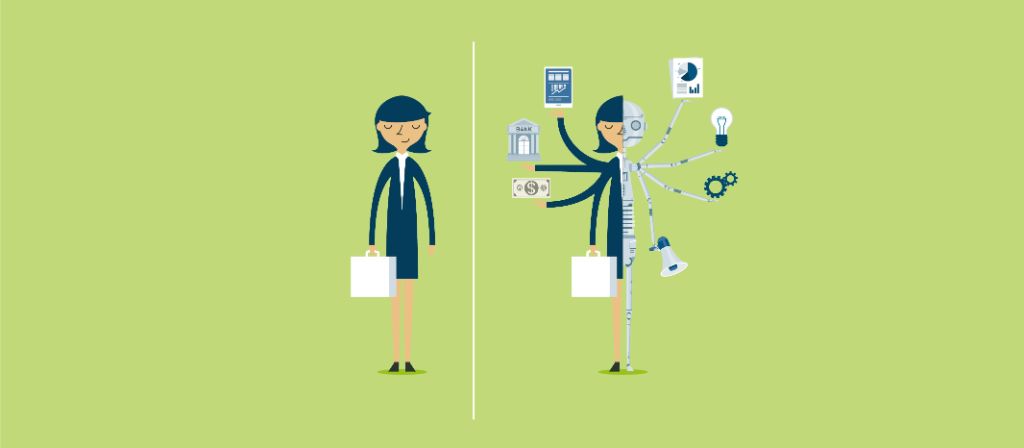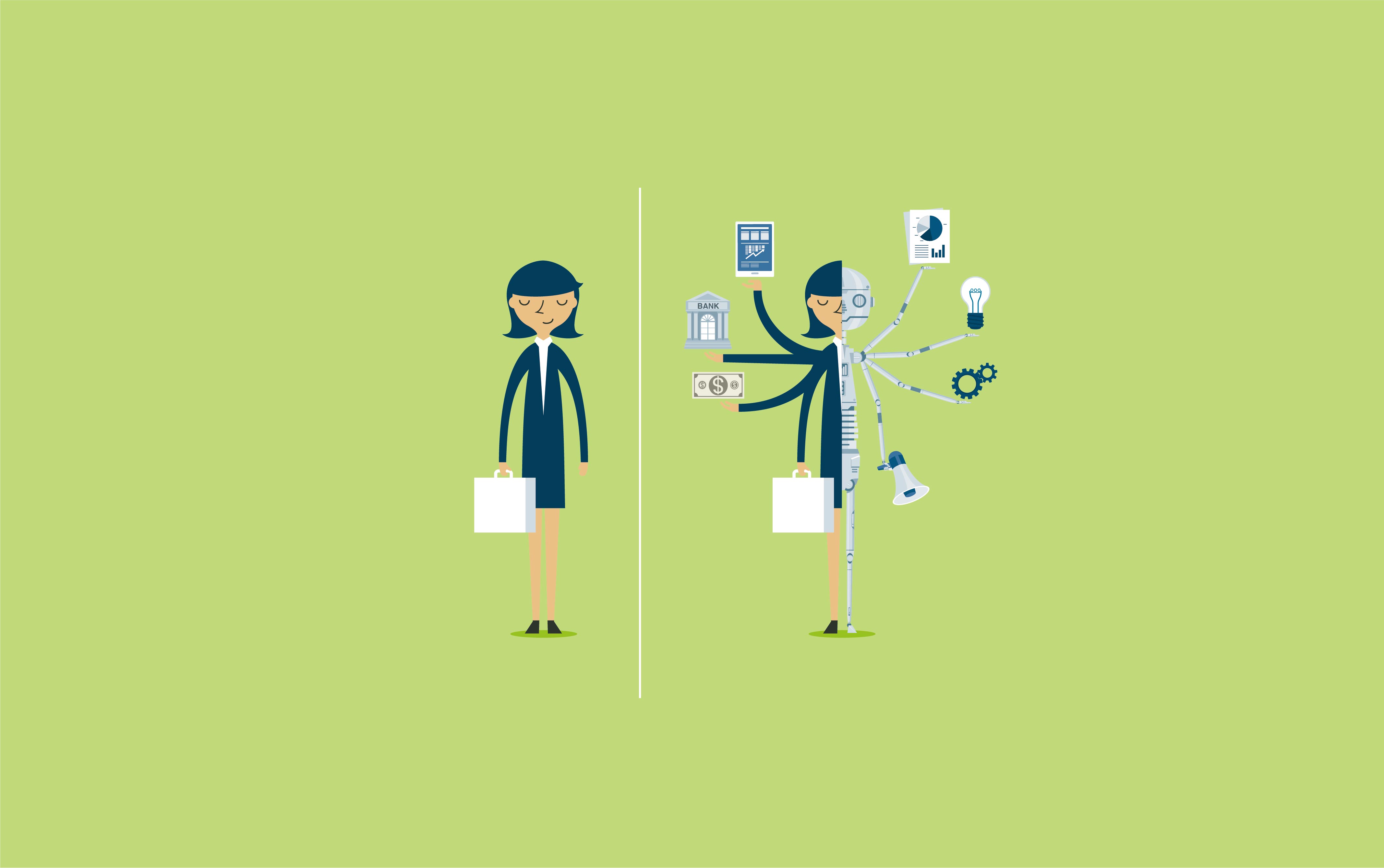 Some see the digital workplace as an opportunity, others see it as a threat. But one thing is for sure, if your company is not focussing on the implementation or the improvement of a digital workplace then that is bad news, because your competitors are doing so. To find out what the digital workplace has to offer, you should understand what a digital workplace is and what the trends are.​​​​​​
The digital workplace
The digital workplace is a set of integrable tools that gives employees the chance to work in an effective and productive way. It supports a flexible work environment and employee collaboration with an emphasis on user experience.
Digital workplace trends
The described trends will improve the digital workplace as we know it. It not only affects the technological side but I also has an impact on the experience of the end-users.
Trend 1: Decision-making
Build-in analytics will assist the end user in making the right choices. Systems will even help you make decisions based upon their AI competences. They will learn patterns and have specific skills to interpret previous cases and their results to guide users through their decision process.
Trend 2: Virtual Personal Assistant
A lot of people have a VPA at their home. Amazon's VPA Alexa for example keeps you updated with your shopping list, provides you with the recipes you need and can control your electronics from a distance. So if you're used to it at home, why can't you integrate it in the office? An office VPA can book and reschedule meetings or set up your personal to do list, the possibilities are endless..
Trend 3: Workplace governance
Workplace governance becomes business as usual. Governance is all about the pro-active maintenance of your workplace and the related data. The main goal is to keep your organisation healthy by introducing for example archiving rules and retention policies.
Trend 4: More generations on the work floor
As people need to work longer, we come into a work environment where sometimes 3 to 5 generations of people need to collaborate. It's important that each of them can understand and use the digital workplace. The need for a digital workplace that fits the needs of all employees gets even bigger. User adoption scenarios have to be brought into place to support and coach each individual. Read our 5 tips on a great user adoption.
Trend 5: Expansion and integration of Internet of things
Internet of Things becomes a part of the actual digital workplace. For example in government the digital workplace reports actual traffic status, the water level of rivers and measures pollution. This gets reported in real time in the workspace of the responsible employee. In healthcare nurses have direct reporting about the health status of a patient.
Trend 6: Mobile is the standard
We all use a smartphone. The desktop computer will lose market share as it gets replaced by smart devices that provides you with the digital workspace in your pocket. Fast, good connectivity and all your business application within reach. That is what mobile has to offer.
Trend 7: Automated translations
The world is more interconnected than ever. The internationalisation of our community asks for a multilingual workspace. Today's workspaces are able to handle this and translate content based upon the profile of its reader.
Trend 8: More app driven
The times that collaborators needed to wait for a couple of months/years to have new applications available is behind us. People have to solve an issue and they search the right app on the spot. Or at least an app that can support them for a certain part of their problem. The future revolves around apps, that is something that is for sure.
Trend 9: Consumerization of IT continues in the digital workspace
As already said in trend 8, users choose apps as their number one solution to solve their issues in a fast way. This trend automatically brings personal applications into companies. And why not? A personal application can be a source of inspiration for companies to build their own professional apps.
These are the trends that we believe will shape the digital workplace. Want a recap? Watch our video below. If you're interested in having a coffee over what these trends could mean for your organisation? Feel free to contact us!
Digital workplace trends
Contact us