Sell Content Online
Leverage e-commerce to increase your sales revenue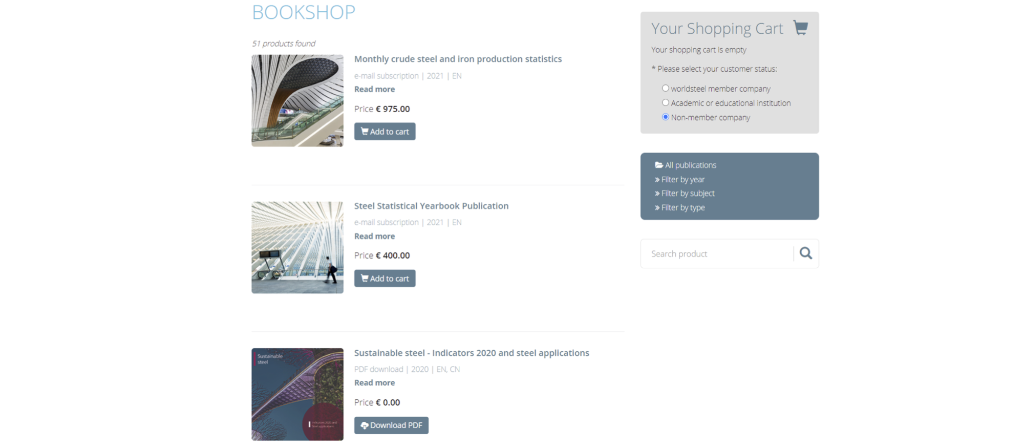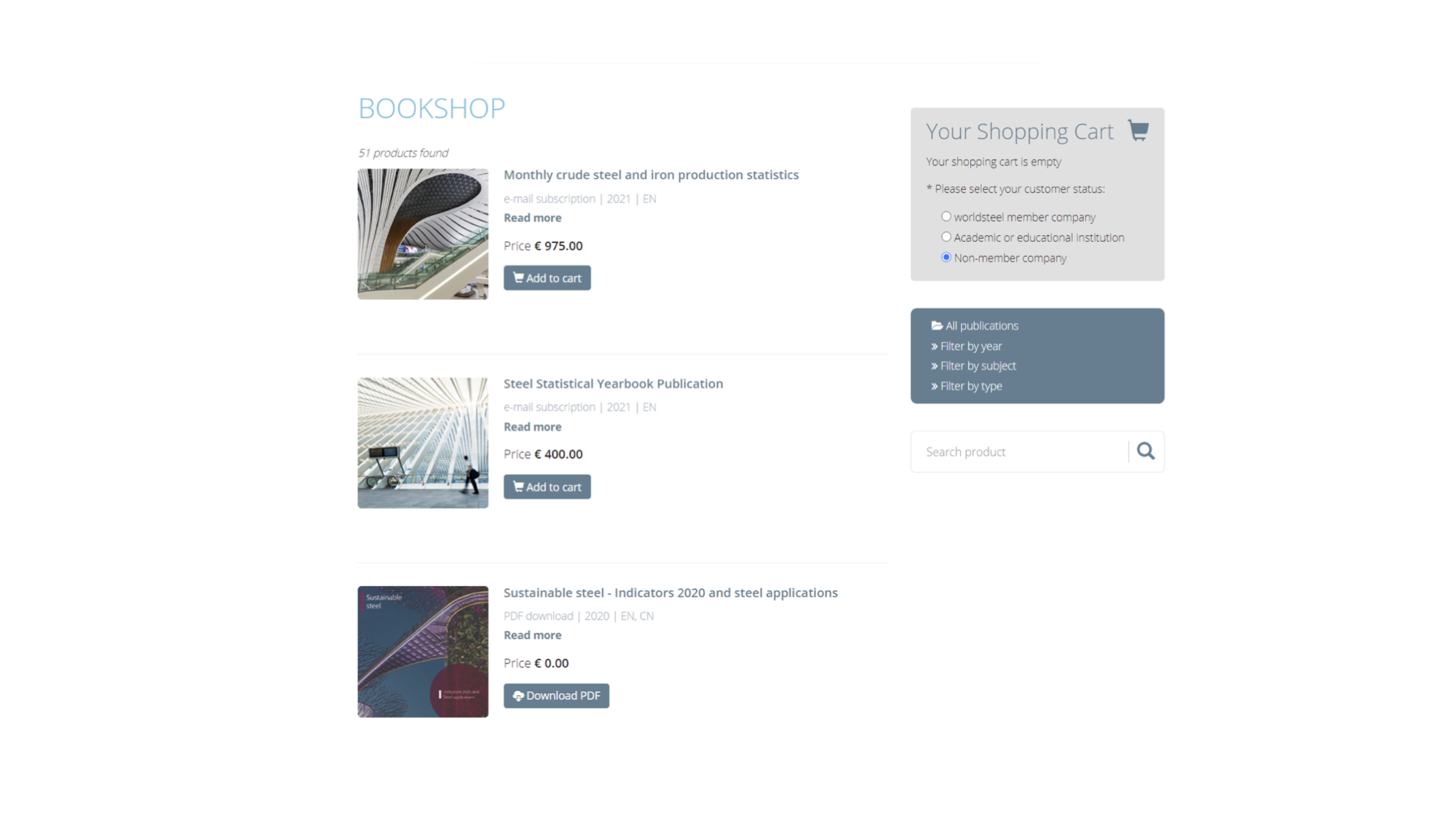 We all know online stores such as amazon, bol.com, coolblue, Zalando, Mediamarkt, Vanden Borre, etc.
But what about selling your content online via a webshop?
That's exactly what we did for the World Steel Association for whom we created an online bookshop.
Overview of the most important e-commerce functionalities we provided:
Payment service integration via Ogone.
Different discounts are applied in the shopping cart for different target groups and companies.
Some articles are offered for free to attract attention.
On top of downloadable assets, also subscriptions can be purchased. A subscription entitles the user to get access to content for a longer period of time. The length of that period can be managed by World Steel per subscription type.
A user registration module is foreseen to register for one or more subscriptions. This includes features such as:
Automatic de-activation on expiration of a subscription. Automatic reminders before the expiration takes place.
Self-service, a user can maintain his personal data.
Password reset
The implementation of this eshop is part of the full fledged digital platform we designed, build and still support at World Steel. To read more on this please visit the reference case.

Contact us