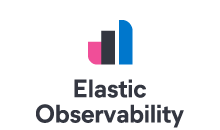 Elastic Observability
Technology constantly evolves. Following are only a few of the trends of the past few years: continuous integration and continuous deployment (CI/CD), microservices, containers, orchestration, cloud, serverless, ...
This makes observability more challenging than ever before.
Elastic provides end-to-end visibility in an open stack. It provides all data that you need to anticipate and resolve issues quickly, to reduce your mean time to resolve (MTTR).
Elastic is capable to capture data at different levels:
Log data including weblogs, application logs, database logs, containers logs

Metrics including those of containers, hosts, databases, storage

APM (Application Performance Monitoring)
Even business KPIs can be monitored with the ELK stack.
Contact us