A digital experience without content? It simply doesn't exist!
That's why we create digital content experiences!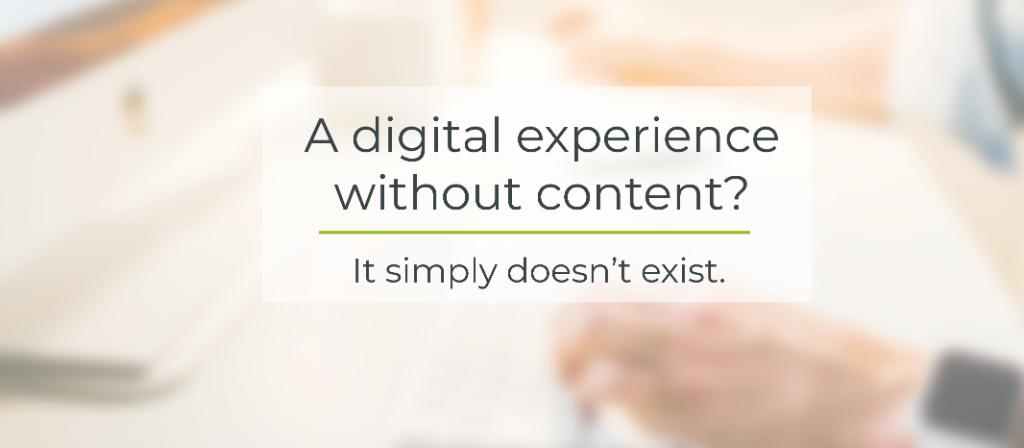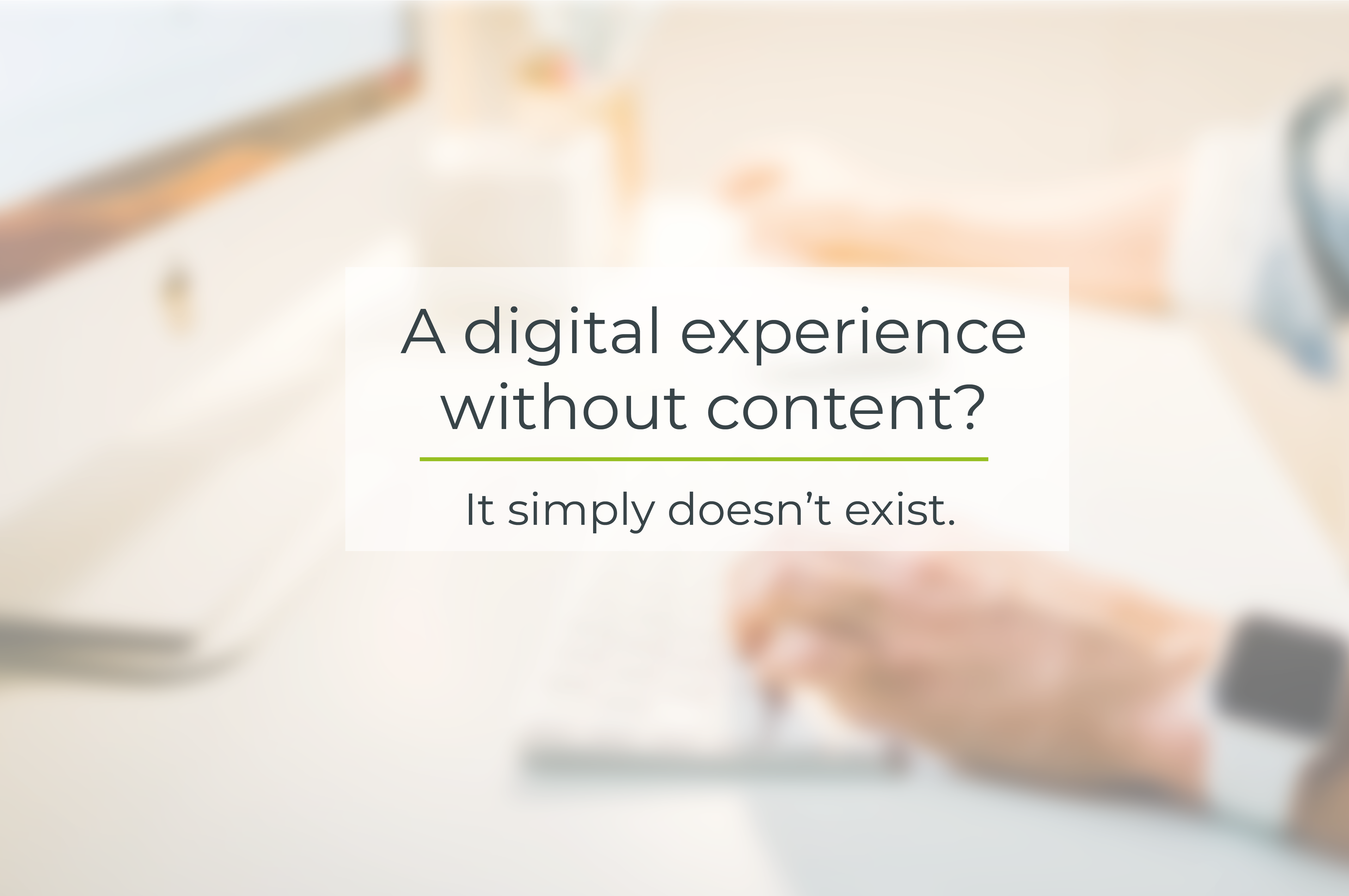 The concept of the "digital experience" was introduced by marketeers and communication experts several years ago. Having a seamless digital experience is nowadays equally important for all your core business applications.
At Formica, we believe that having a seamless digital experience without accurate content doesn't exist. Content is fundamental to everything we do, whether it's data, a document, web content or rich media.
That's why at Formica we design, build and support digital content experiences. We combine the set of technologies in our portfolio, to create unique and tailor-made applications that change the way people experience content and automation.
A digital content experience is a core business application. It leverages the users' context to provide functionality and accurate content at the same time. Digital content experiences hide the complexity of business processes and integrations with backend systems for the user. The objective of digital content experiences is to empower the user, to allow the user to be successful. The user is interpreted in the broad sense here. The user can be your employee, your customer or a partner you work with.
Digital content experiences in practice
Content exists in many forms. Therefore, depending on the industry, digital content experiences can be different. In the public sector, case management is crucial to automate ad-hoc business processes while providing a digital content experience to the caseworker. In the finance and insurance industry, customer onboarding is a key process, providing a seamless digital interaction to the customer while connecting internal business processes.
Our work at IDEWE is a beautiful example of a digital content experience. A customer portal and intranet helped them digitize their core business communications with both employees and customers. The interactive website was the icing on the cake, enabling IDEWE to provide a seamless digital experience across different channels.
With our Formica team, we design, build and support digital business solutions that make a real impact for our customers. By creating digital content experiences, we can solve core business challenges, guiding our customers on their journey to achieve a state of digital operations.

Contact us