OpenText Innovation Tour 2018
Formica as a proud sponsor of the OpenText Innovation tour - Our insights.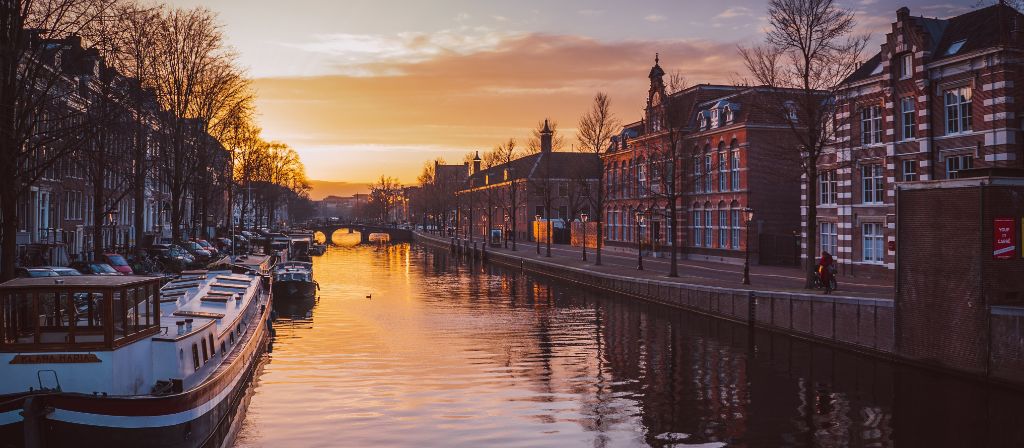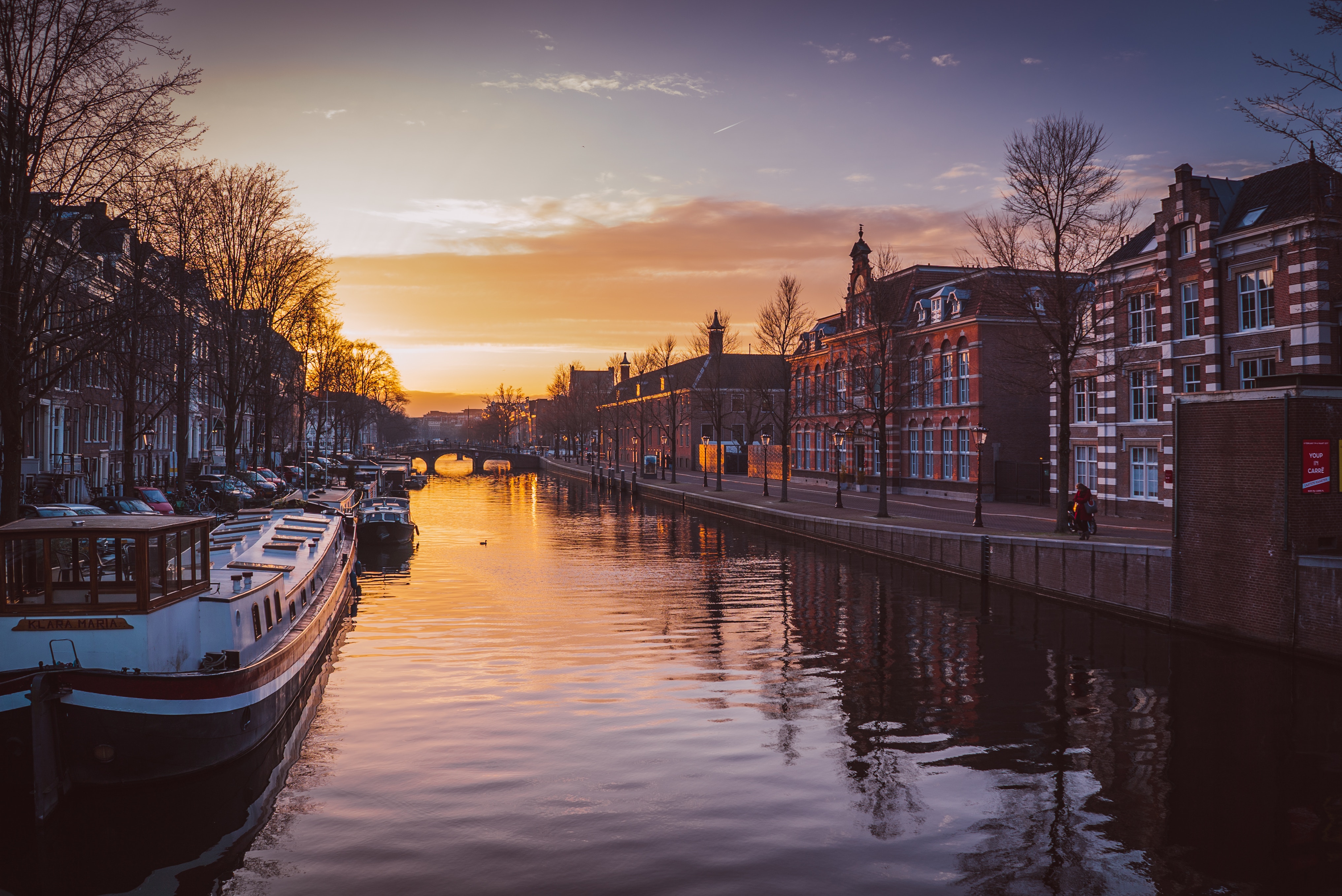 Last year, we visited OpenText Innovation Tour for the first time in the wonderful Evoluon as Panoptic. A lot has changed since then. We merged companies and decided to express our engagement in the Opentext family by sponsoring this year's edition. The venue wasn't the Evoluon anymore, but the fantastic Beurs Van Berlage in the heart of Amsterdam. This event space is popular amongst our portfolio vendors. Since last year, Liferay has a residency for their yearly devcon edition.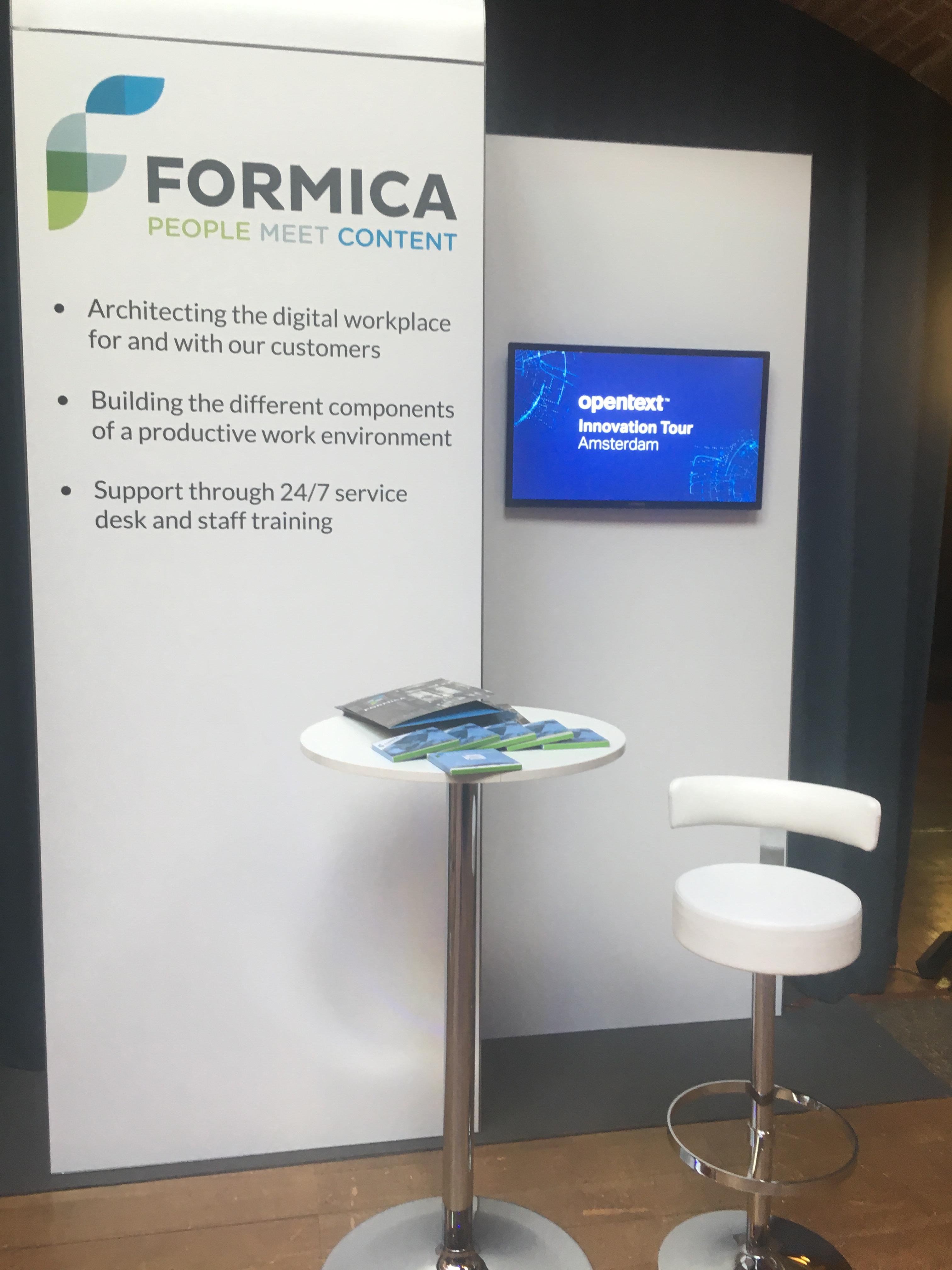 The role of infrastructure
For us, the one-day Opentext event started the evening before with a dinner amongst sponsors and staff. We had interesting discussions on the challenges of digital transformation and the death of ECM.One topic was quite prominent during these discussions. Surprisingly it was not data and security, as one should expect in the week after Mark Zuckerberg was heard in the senate. Instead of data transparency, GDPR and security, we talked about infrastructure. As an integrator, hosting and hardware was never a top priority. That changed over the years. We extended our development team with the support of a system engineer. His tasks, installing software and designing systems for performance, changed into supporting development teams by designing elastic architectures. Dynamic scaling, scripting, automatic provisioning, backed by a pay per use model, makes the 3 largest public cloud providers hard to ignore. Today we are extending the infra team with developers.As a vendor, who has one of the largest private cloud infrastructure, this is clearly a challenge.
Security is not a feature
The conference itself was packed with an interesting agenda on a wide range of topics, from product specific sessions to a look into the future and opened with the keynote of CEO/CTO Mark Barrenechea. Unlike last year, where Mr. Barrenchea unfolded a high-level vision of the future, he focused this year on the actual topics of security, cloud and the introduction of machines as essential operators in the processing of information. It is clear that Opentext puts the emphasis on security, not only by introducing technology but by reviewing and applying processes and policies. Much like GDPR is not a button, security is not a feature. Understanding that machine to human, human to machine and machine to machine is an essential part to draft the right policies is key in applying security by design.
Opentext gets it right. As a software vendor, offering infrastructure to host their solutions, security is priority n°1. They are challenged by the public cloud providers to design systems that are highly automated and scale dynamically. However, they take it at their own pace and that from their customers: slowly but surely transforming into a digital era where all companies are becoming software companies. In that context Opentext is a remarkable example.
Contact us