The digital workplace in practice: 8 steps to success.
Formica provides you with 8 steps to a successful digital workplace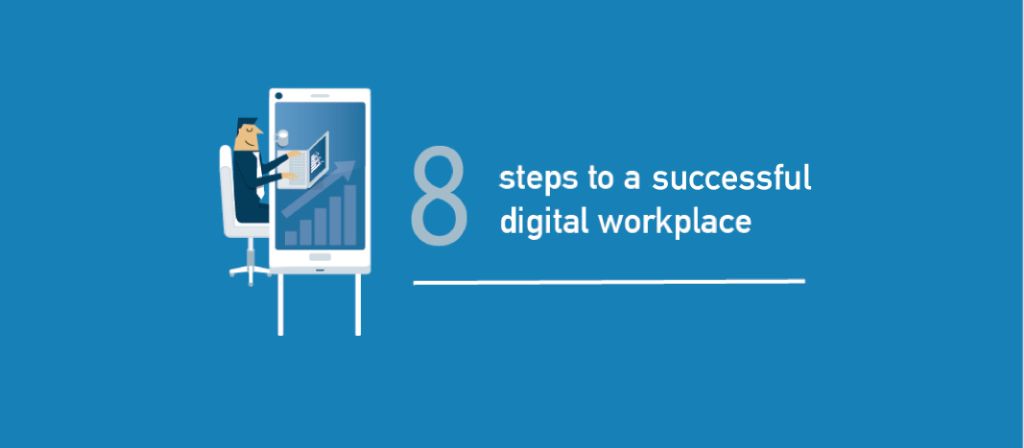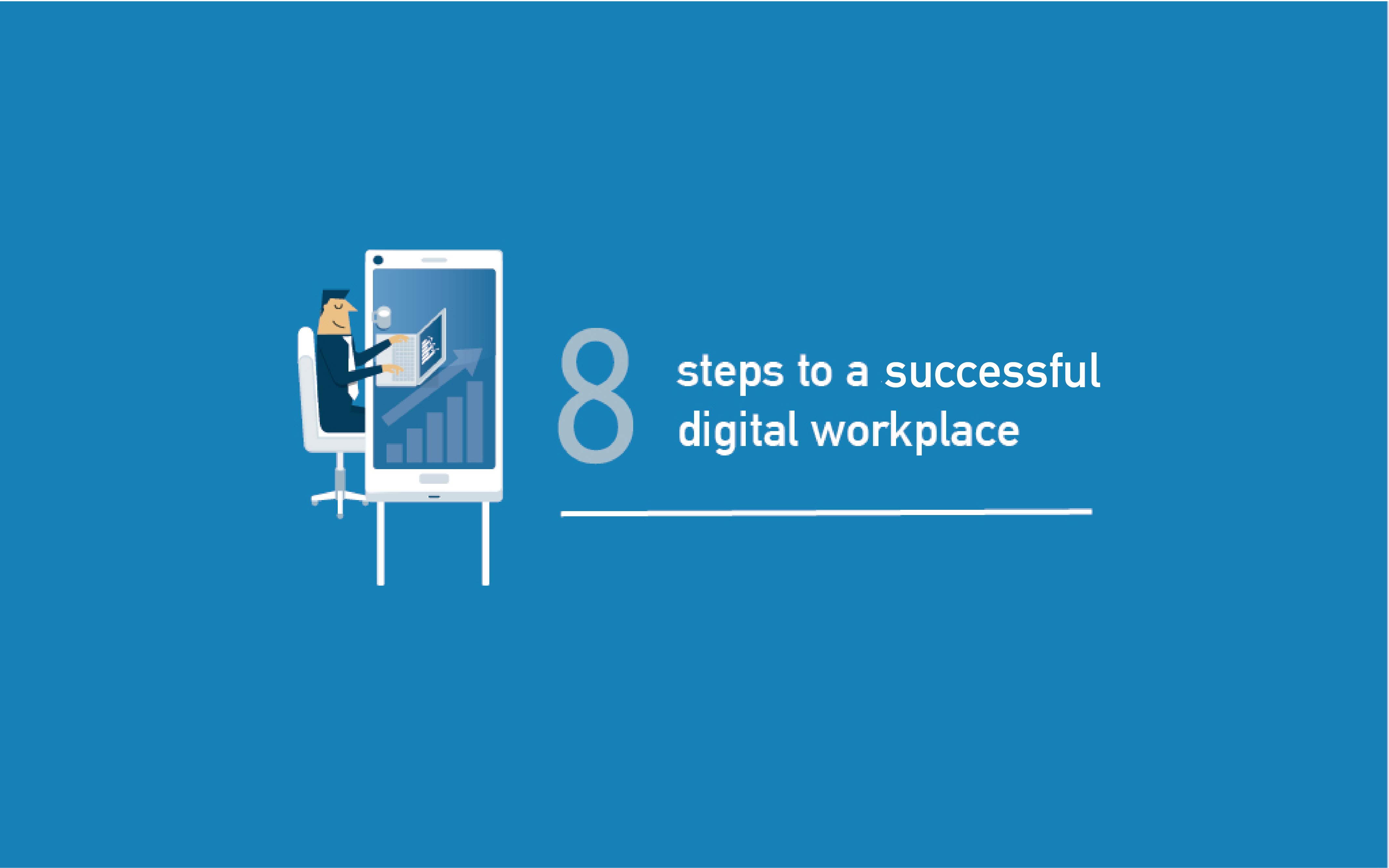 The digital workplace is an evolution of the workplace as we know it. This workspace can be approached with basic technology, cross device, cross browser. All software can be reached via the browser, ideal via a single sign on procedure. This single interface unlocks the full potential of remote working. It makes it possible to use web based solutions but also local company specific software, needed to do your job on a daily basis. The modern workplace is in most cases a role based system that provides only the info and applications you need. It's a work environment that is easy to use. The user can personalize his own settings and applications.
Why you should adopt a digital workplace.
There are many reasons why a company should embrace and adopt the digital workplace.
Remote working, according to the Regus Great Big Survey, 61% of employees would choose for an employer that offers remote working.
More productive work environment. Companies that have a strong online social network are more productive than companies who don't have such a network.
The modern employee communicates with a lot of different tools, making sure that your digital workplace is foreseen with instant messaging definitely makes it a hit!
Employee satisfaction. Companies who have a good rolled out digital workplace including social media, increase employee satisfaction.
Increase in employee retention because the digital workplace supports them in working on a more flexible, personalized way.
8 steps to a succesful digital workplace implementation.
Convinced of the benefits of the digital workplace? We provide you with an 8 step plan that supports the succesful implementation of the digital workplace.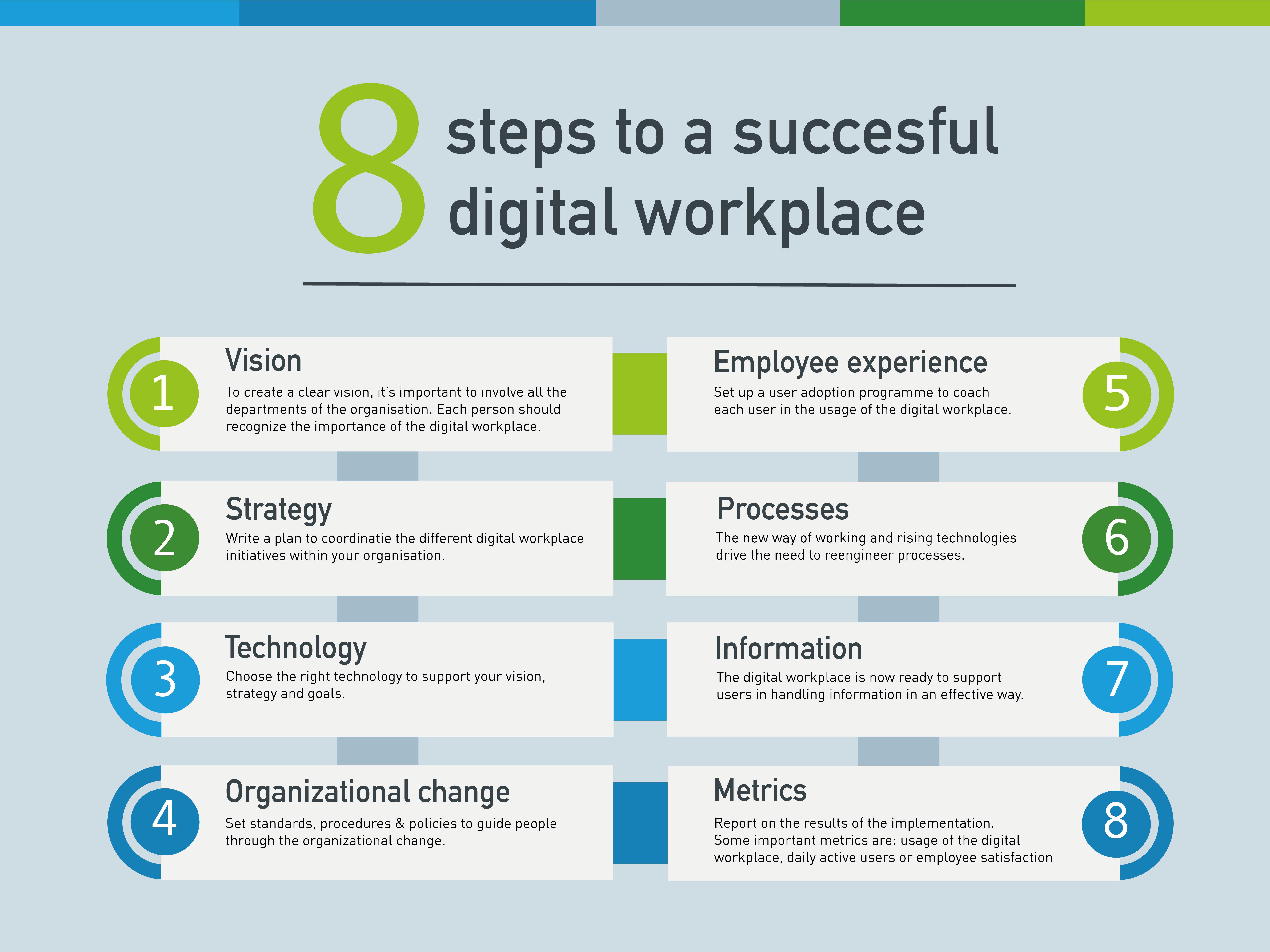 Step 1: Vision
You can't have a clear vision without involving all the departments of your company. The key stakeholders must support the importance of the digital workplace. Each person in your company should know exactly what the goal is of implementing and using the digital workplace: a higher productivity and employee engagement.
Step 2: Strategy
Write a plan that coordinates the digital workplace initiatives from the involved departments. Implement the plan and communicate success.
Step 3: Technology
Like it or not, technology is part of the game. It is important to think about the technology that supports your vision, strategy and goals. A technical roadmap needs to be set and communicated.
Step 4: Organizational change
The introduction of a digital workplace means change. People don't like change so it is important to set standards, policies and procedures to guide them through that change. Doing this, people will have a clear understanding of the changes a digital workplace will bring.
Step 5: Employee experience
This is an important element for a successful implementation. We foresee a user adoption program to coach each user. It can also be a good idea to appoint a super user and train them intensively. Each team should have a super user as a first contact point in case of questions, issues etc.
Step 6: Processes
Although it's not the intention, processes will be re-engineered. The process changes are driven by new technology, new ideas and the new way of working. This needs to be coached intensively.
Step 7: Information
Thanks to the digital workplace, information becomes 'smart'. It supports the users when they want to use, analyze or search information that is part of the system, improving their efficiency and productivity.
Step 8: Metrics
Report on the results of the implementation of the digital workplace. Create a digital scorecard that gives information about the usage of the digital workplace, employee satisfaction and daily active users.
Do you still have questions about how to handle the implementation of a digital workplace? Our consultants are here to help.
Contact us