Hyland Summit: Alfresco roadmap
During one of the breakout sessions at the Hyland summit of 11 October in Düsseldorf, the Alfresco roadmap for the coming years was explained.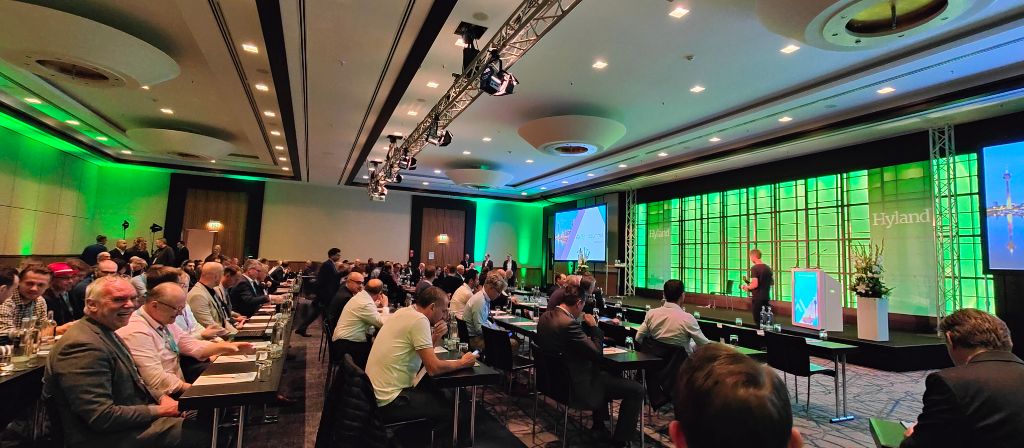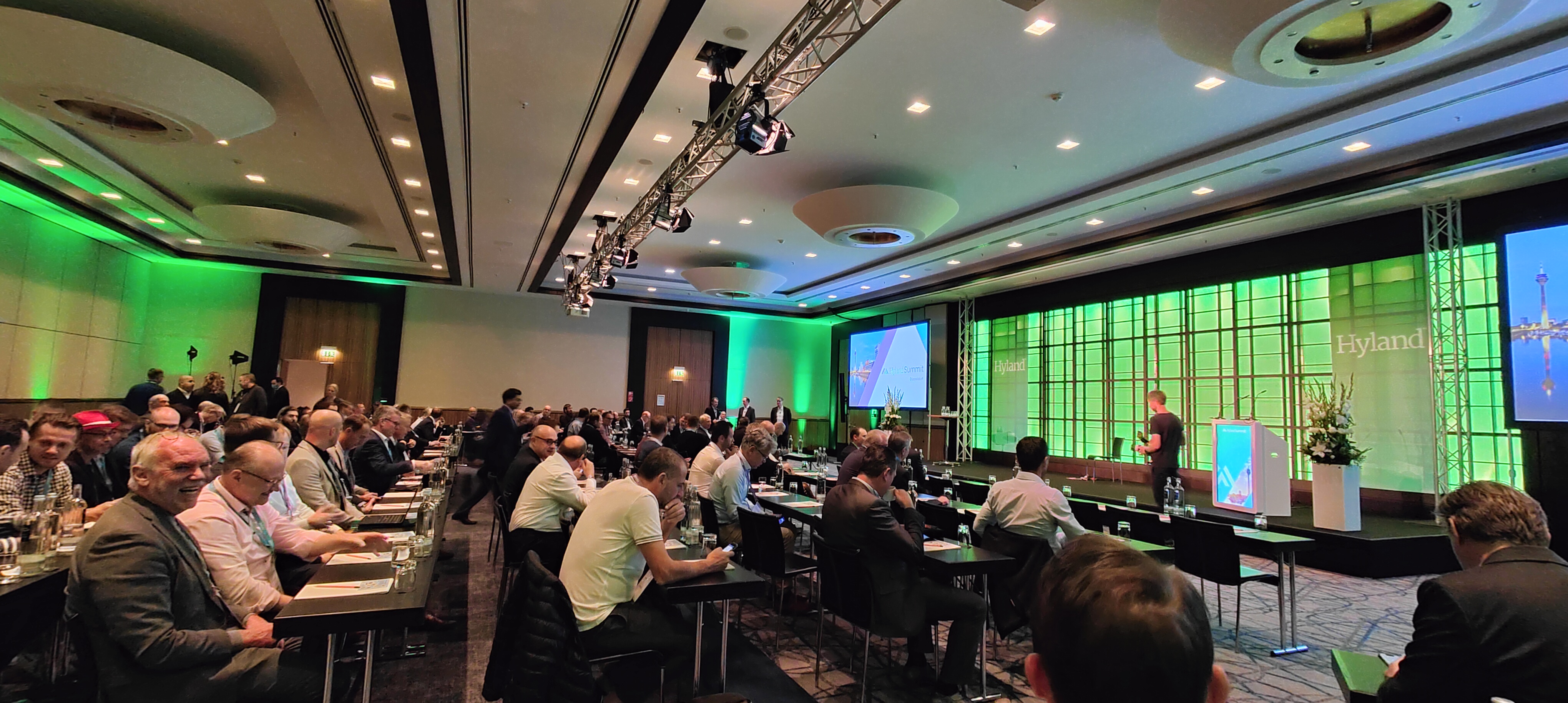 The following are the most important points.
Harmonizing workflows and business processes
Currently Alfresco Content Services (ACS) provides its own capability of using and implementing workflows, which is a series of tasks applied to a content item (such as a document).
Alfresco Process Services (APS) is another separate component in the Alfresco portfolio that provides an enterprise Business Process Management (BPM) solution, that can easily be integrated with Alfresco Content Services, box, google drive and other applications.
The workflow part of ACS and APS will be harmonized into one technology in the future.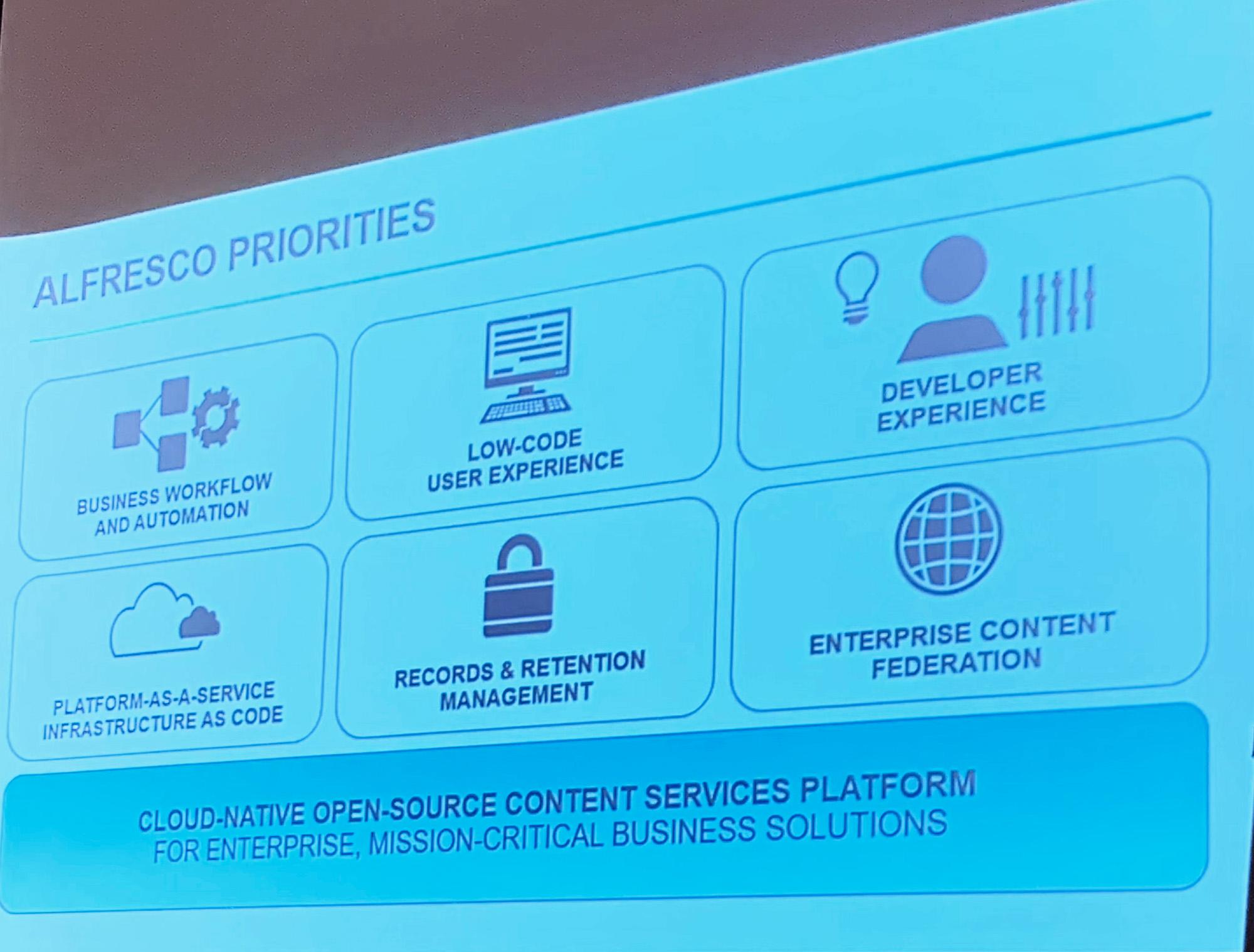 Alfresco Share
For end-users, the Alfresco Digital Workspace is the new content management application. It is built with the Alfresco Application Development Framework (ADF). More investments will be done in the Alfresco Digital Workspace to fully replace Alfresco Share in the coming years.
Also for administrators, an ADF-based admin and control center will be made available, this includes features for retention management, records management, and management of access controls.
Elasticsearch
Alfresco APS already (exclusively) uses Elasticsearch as the search engine. ACS provides the choice between SOLR and Elasticsearch. Towards the future, Elasticsearch will be thé (only) search engine for Alfresco Content Services.
Make sure to also read what Hyland has in store regarding hyperautomation and deep integration to improve the user experience.
Would you like us to elaborate more? Feel free to contact us below and we'll share our experiences over a coffee.
Contact us