The launch of Magnolia 6.
December 2018, Magnolia launched their Magnolia 6 update. What's new?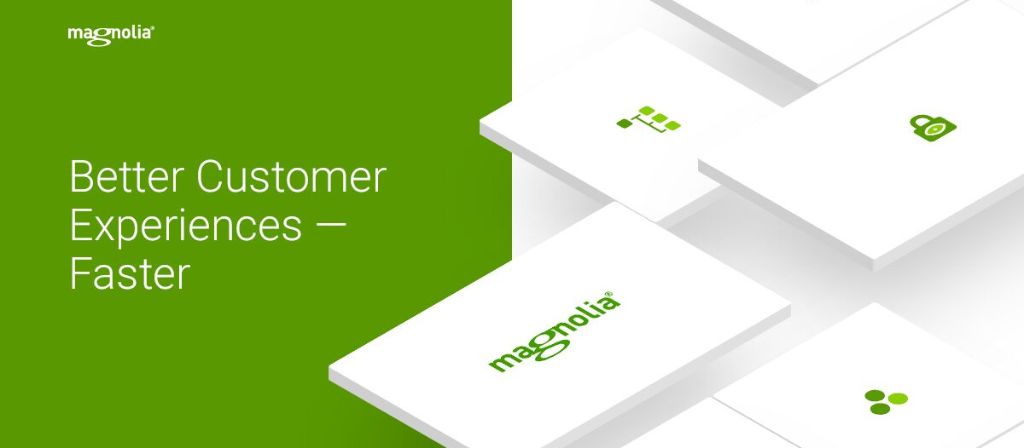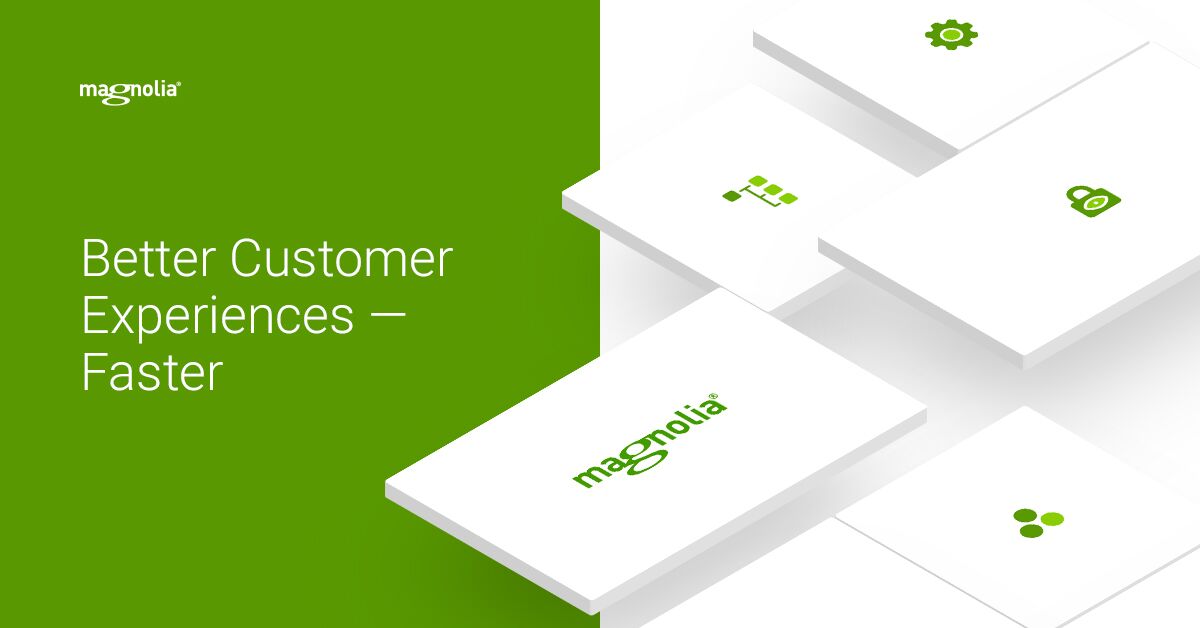 A new year, a new me. With their Magnolia 6 update, released in december 2018, Magnolia CMS went for a complete makeover in both design as functionalities. Our Magnolia team went to Basel for the Magnolia Dev days and got the first glimpse of Magnolia 6.
Brand new user interface
The first and most striking change is a brand new user interface. The bright green screen is replaced by a clean white design with green accents. Next to being more appealing to the eye, it's aimed to bring user experience to the next level through the all new search bar.
This search bar functions as the heart of the new interface and can be used to navigate to the different applications or to look for something in a single app specifically. The contextual search ensures that users always get the most relevant results based upon previous search actions as well as the most visited locations within the Magnolia instance. Through extensive filtering on for example date, app name or tags you get even more detailed results.
Smoother workflows through image recognition and advanced integration
The image recognition in the Assets App is another new feature that supports usability and efficiency. Images can be recognized and tagged with the help of a neural network (remotely with the use of the ImageNet or Amazon Rekognition) which decreases manual actions and increases findability. More integration possibilities while guaranteeing an intuitive and seamless user experience ensures that content editors always have the right resources at hand to create more personalized customer experiences.
A GDPR-proof web content management system
2018 was the year of GDPR. Due to the new European regulations aimed at protecting online rights and data of European citizens, some measures and restrictions had to be put in place. With the update, Magnolia makes GDPR a top priority and helps users manage personal data, track website visitor consent, facilitate data portability and ensures your visitors' right to be forgotten.
This post was written, edited and published in the new Magnolia 6 update. It took me some time to get used to the new interface but after some adoption I navigate with ease through the new fresh design and have everything I need within immediate reach. My verdict? Well done Magnolia!
Contact us