People meet content
Content is at the core of everything we do. The mission of Formica is to empower people by integrating future-driven digital content experiences. Our solutions make an impact on the daily operations of organizations across different industries.
At Formica, each customer is unique. We strongly believe in creating tailor-made solutions that are an answer to the individual needs and challenges of different organizations. Our technology partners support us in our mission and enable us to provide the answers to the different challenges organizations face today.

Formica delivers end-to-end services. We support organizations throughout each phase of the solution lifecycle.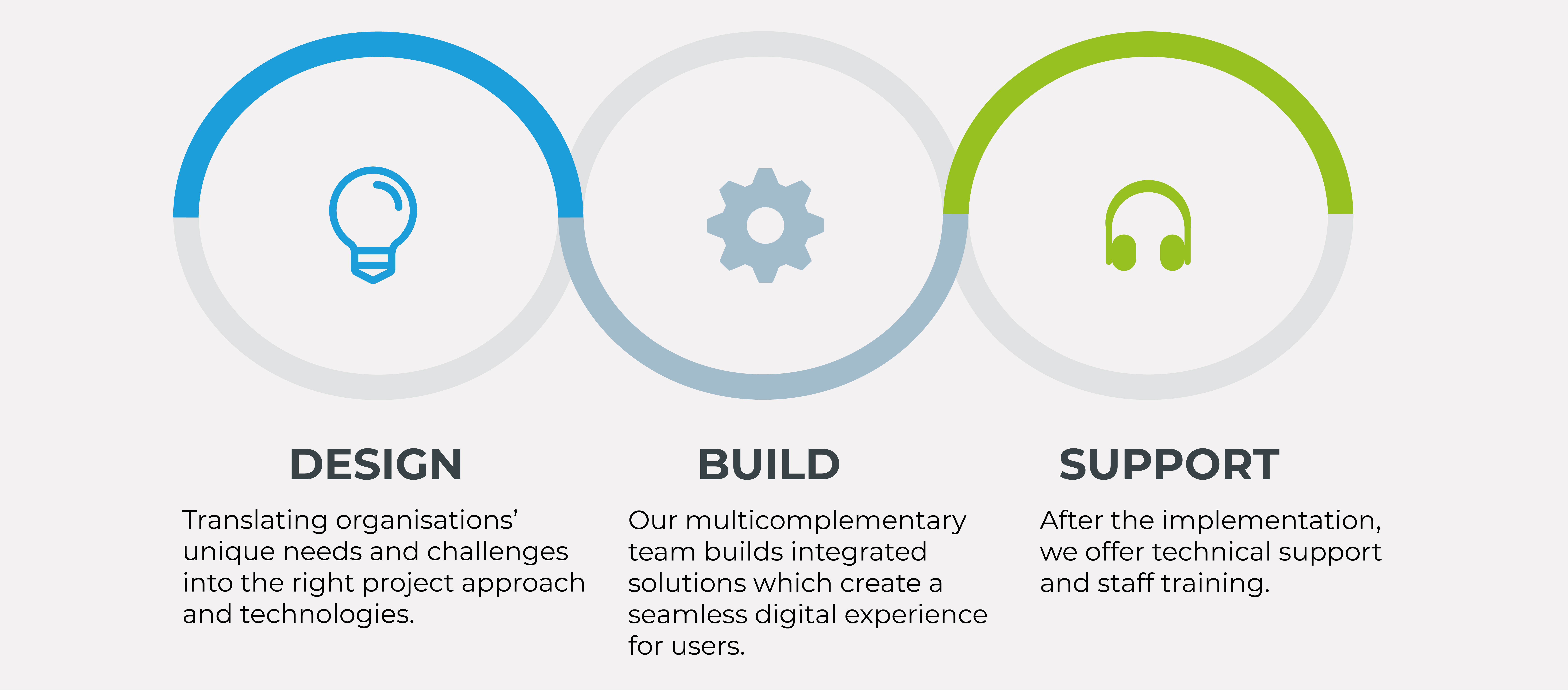 We combine the power of technology with the excellence of our people to create solutions that really make a difference. Content is the cornerstone of what we do but our people really define the success of Formica.

Teamwork, quality, reliability and customer focus, that's what we stand for at Formica. We strongly believe that creating an environment that is defined by our corporate values is the key to happy customers and employees. Curious to see how we put these values into practice? Take a look at our testimonials and get a glimpse of life at Formica!