World Steel Association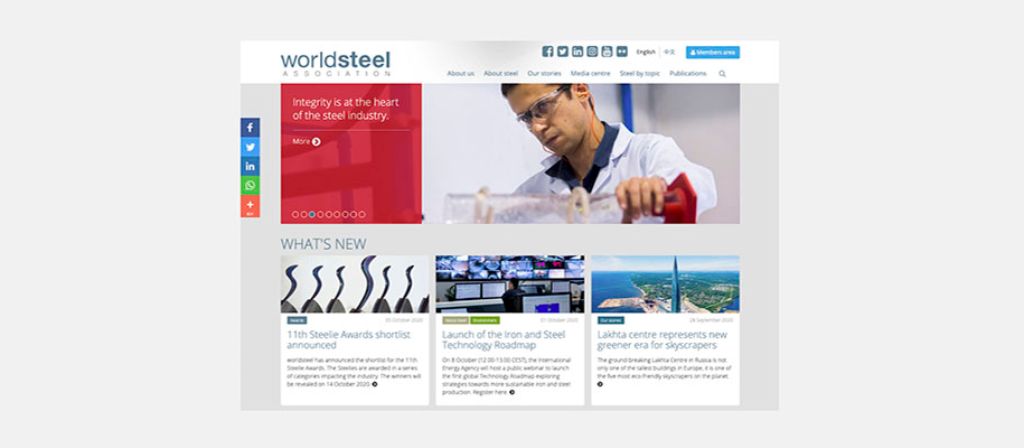 The challenge
World Steel Association is a non-profit organization with offices in Brussel and Beijing.
World Steel is one of the largest and most dynamic sector federations across the globe. It provides research and analysis concerning the strategic socio-economic and environmental challenges of the sector.
To support its digital transformation, World Steel was looking for a modern CMS and digital platform to interact with its members.
Formica solution
A new responsive design was created that also supports different languages such as Chinese. To support the multichannel communication strategy of World Steel, integration was done with social media. The off the shelf functionalities of Magnolia CMS were leveraged to meet the requirements.
The Magnolia e-commerce module was used to support the online sales of publications.
The volume of information on the platform grew quickly. The facilitate users in their attempt to find relevant information, an advanced and intelligent search solution was implemented. It provides functionalities such as:
Sorting
Filtering
Autocorrection
Suggestions
Keyword highlighting
On top of the public and members sites, also the intranet is built with Magnolia CMS in the meantime.
Are you interested in digitizing your business? Let us know, we can guide you in every step of the process!
Contact us